I caught
this article at the Huffington Post
. I've been frustrated with my job since taking it, and while I love the work, my supervisor makes it difficult to remember that through all the stress.
How to Keep Your Job From Killing You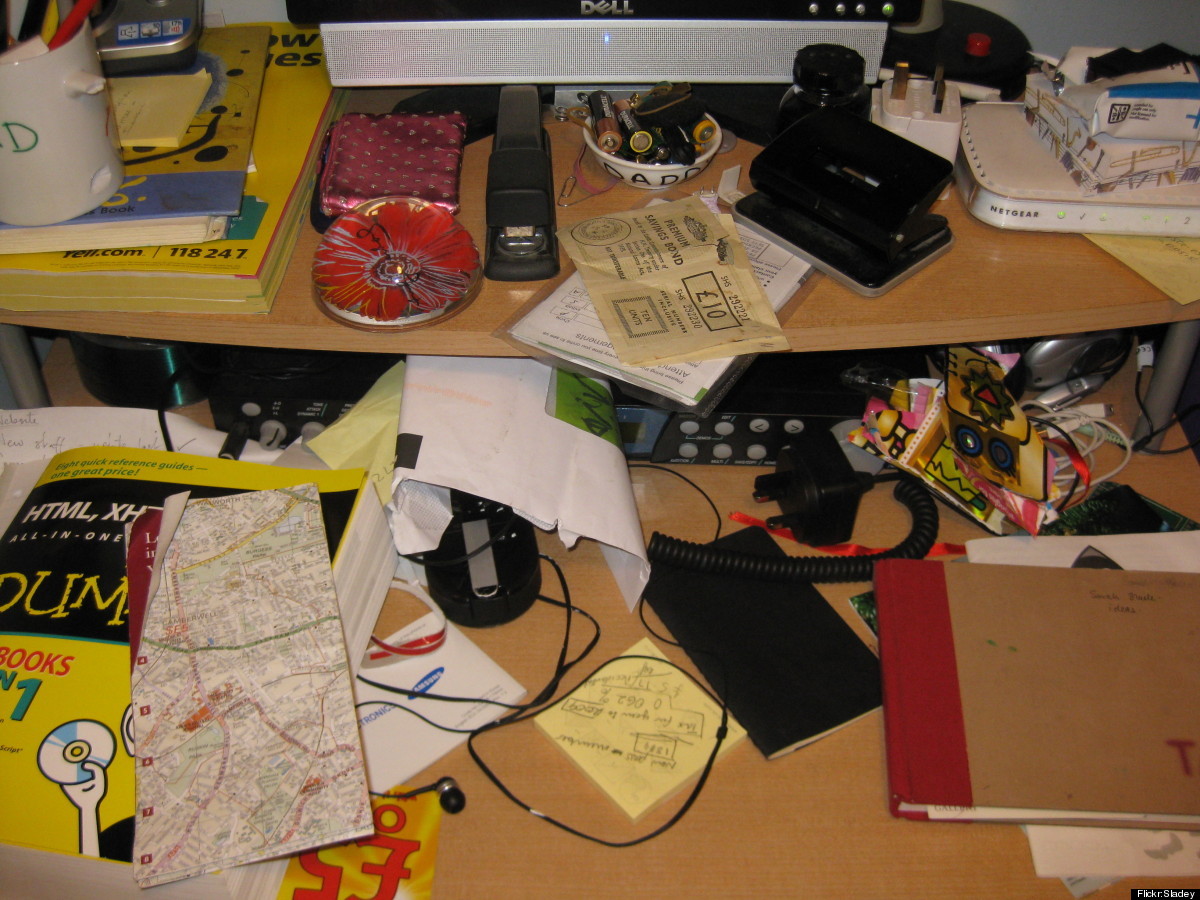 Flickr: Sladey
1. Stop Hoarding
OK, so desk clutter may not be
killing
you, but it certainly is killing your work. In fact, a cluttered workspace can significantly hinder your productivity and mental clarity, according to organizing guru Nancy Castelli, founder of
Balance
.
"Clutter is self-inflicted stress," Castelli says. "You waste time looking for something, then waste more time reproducing it because you couldn't find it."
Now that only one in 10 people take an actual lunch break, you can bet that desk clutter includes a banana peel or two as well. Charles Gerba, a professor of microbiology at the University of Arizona, says a desk has 400 times more germs than a toilet seat.
Castelli recommends following a popular organizing acronym:
S
- Sort
P
- Purge
A
- Assign a space
C
- Containerize
E
- Energize
Read more about
this article at the Huffington Post
.